MiM (Master in Management) program, founded by School of Economics and Management, Tsinghua University, in 2011, is the first MiM degree program in China. This bilingual program arranges a series of management courses to further shape students' management knowledge structure and increase the standards and training intensity of management practice.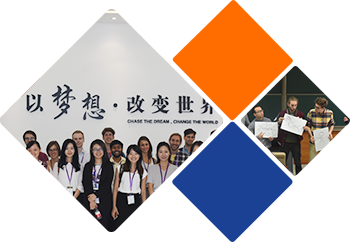 In 2011, Tsinghua SEM officially joined CEMS, the global alliance in management education, and became its only member school in mainland China. Students of Tsinghua MiM program can apply for and join the CEMS exchange programs and obtain CEMS' Master of International Management certificate if they fulfill CEMS' requirement. In 2013, Tsinghua University and HEC Paris signed a dual degree program agreement. Students who have passed the assessment can join the Tsinghua-HEC Paris dual degree program of Master in Management.
Bilingual Curriculum with Global Perspective

The program is bilingual, and around 60% of courses are taught in English, with the others in Chinese. The class members consist of local MiM students and dozens of exchange students from other CEMS member schools. Being the only member school of CEMS in mainland China, MiM students can apply and join CEMS, and gain access to overseas exchange and internship opportunities which are exclusive to CEMS students.

Elite Enrollment with Profound Potential

Students admitted to the program mainly come from top universities in China and world-famous universities, with diversified undergraduate major background. Through rounds of selection, these successful candidates excel with extraordinary academic achievements, solid knowledge foundation and outstanding abilities, and demonstrates great potential and capabilities for business analysis.

Broad Training and Diversified Careers

The "Management" of "Master in Management" covers all types of organizations including the business sector, the public sector and non-profit organizations. Students have strong flexibility and adaptability and can quickly adapt to different organizational environment.

Systematic and Practice-oriented Learning

Tsinghua MiM's curriculum focuses on improving students' comprehensive knowledge and ability through case studies. Distinct from various academic master programs of business administration, MiM program puts an emphasis on business practice, providing students early exposure to the real business environment where they can apply their business knowledge.